The Making of Amber Waves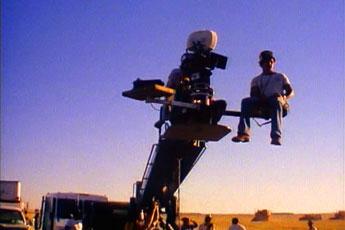 The Making of Amber Waves
The Making of Amber Waves reveals the behind the scenes art of television filmmaking. Each segment shows the perspective of a specific craft: producing, directing, special effects, acting, cinematography, editing, and composing.
Made in a "Rashomon" style, this documentary reveals the diverse skills necessary in the collaborative process of filmmaking.
Winner of the Blue Ribbon prize at the American Film Festival, and part of the Library of Congress archives on motion picture production, this educational program is used as an essential part of the curriculum by film schools across the country.
"Film itself is very technical, and I think you need this period when things are a little out of control for it to work right."
– Jimmy Stuart