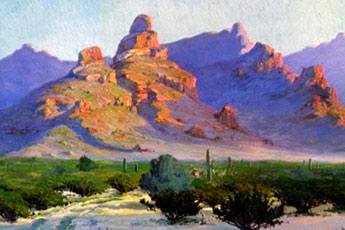 Art Colonies In America
This film studies four colonies: Cos Cob and Old Lyme, Connecticut, Shinnecock, Long Island, and Laguna Beach, California. Each colony had its own unique flavor. Each colony had a devoted core of resident artists. Each colony possessed a distinctive geographic location. The common thread connecting them was the rise and spread of impressionist practices in America. Painting en plein air, artists explored the landscape around them: domesticated in some areas, much more primitive in others, but yet all painted with the verve, color, and spontaneity that define American Impressionist painting. Art Colonies in America presents the backdrop from which Impressionism emerged in Europe and was adopted by American painters. Visually spectacular and painstakingly researched, the film offers viewers a comprehensive and fascinating account of this defining moment in the history of American painting.
"It is the artists job to trace the hand of god."
– James Russell Lowell